THE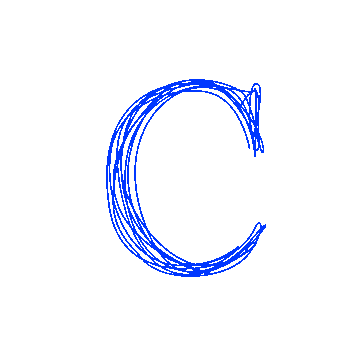 WORD
---
Jonathots Daily Blog
(3959)
When I sat down to consider "the C word," many grotesque possibilities came to mind. I will not go into the ones I rejected. They are obviously repugnant or too controversial to even give utterance.
Instead, I chose a peculiar one because it is subtle and might even seem to be positive until you carefully study the history of its drastic devastation.
So the C word—the word that should never be used again or even spoken—is CULTURE.
For eighty-five years in this nation, we fostered, promoted, advertised, argued and finally fought over a fictitious cultural difference.
Here was the contention:
Mason liked fried potatoes. Dixon preferred grits.
Yankee Doodle drank beer and brandy, while Johnny Reb preferred whiskey and moonshine.
The North favored a Union. The South touted states' rights.
Missy, a woman living north of the line, spent time working in the fields with her husband, planting, while the Dixie chicks pretended to be more fragile, appearing dainty.
Mason didn't have slaves. Dixon did.
But Dixon didn't call it "slave labor."  Working under the guise of business, these folks who were shipped in from Africa were addressed as "field hands," for it was the commerce of the South—and King Cotton required serfs to work, and black ones seemed to be more suited for the heat and the burden.
For eighty-five years, we pretended it was a "cultural difference."
Men we extol as the founders of our nation, ignorantly hid behind debate, hoping it would disguise the atrocity.
It came down to a simple question:
You say slave, I say worker—almost a member of my family.
You say a person and I claim property.
You interrupt my culture and I wail and squeal about states' rights.
We thought we could compromise, tolerate, negotiate and even appease one another. There were so many compromises that we started naming them after states, like Missouri. There were so many times we thought we had it worked out on paper, negotiating a deal or producing a favorable agreement, that many people were shocked when this "culture problem" created a Civil War which killed three-quarters of a million people.
And the fires of that conflict still smolder to this day.
We thought we could handle cultural difference. We believed we could let bygones be bygones.
But a cultural crisis was brought on by the crisis of culturing.
The truth is, human beings become viable to one another when they insist on similarities and pursue commonality.
You can eat your potatoes and drink your liquor any way you want.
But free will, justice and equality cannot be negotiated.
The producers of jonathots would humbly request a yearly donation for this inspirational opportunity