Jonathots Daily Blog
(4017)
---
THE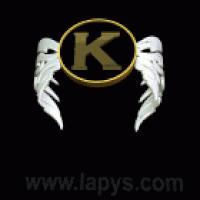 WORD
---
I lived in Nashville, Tennessee for nearly twenty years. Overall, I found it a very pleasant experience.
Yet seventy-four miles south of my home, on Interstate 65, was a town called Pulaski. It is the community where the Ku Klux Klan began. So most assuredly, confidently and sadly, I will tell you today's word that should never be used again—the "K" that should not be spoken—is the Ku Klux Klan.
The K Word is the Ku Klux Klan
It's not so much their views. I don't agree with anything they say. Yet if they were coming from a position of personal experience, I might need to consider their perspective. But no member of the KKK has spent fifteen years playing in the National Football League, surrounded by black men. If they had done this and come out with a negative insight, then I would have to conclude that they had a right to their opinion.
Or if some of the members had lived in Israel for ten years and after the visitation, had stated that Jews were greedy and less than human, I might question their premise but certainly would have to acknowledge that they had been involved in a live-in experiment.
But there's no member of the Ku Klux Klan who has spent any time with members of the black race or the Jews. They are not well-traveled individuals who, after careful research, developed a doctrine of the division among the races, with the hypothesis being that "white people are better."
These are little boys and girls who were never allowed to formulate their own thinking but instead, absorbed the prejudice, anger and fallacious notions of their ancestors.
Unfortunately, these ancestors came to the conclusion that keeping their cotton crop in the black was much more important than the blacks who made it possible for them to have a cotton crop in the first place.
They are childishly ignorant—ignorant because the philosophy they cling to was long ago abandoned by people of reason, science and emotional well-being; childish because they're still trying to please parental figures, aunts, uncles, grandfathers and ancient kin who held to a belief system that found its only power by leaving others powerless.
There is a school of thought that if you want to do away with the Ku Klux Klan, then let them speak their mind, let them be heard, and they will be revealed for who and what they are.
Unfortunately, unfoldings in our country over the past ten years tell us that giving breath to a murderer is granting license to murder.
This is why I'm saying the KKK should never be mentioned. It should not be discussed. It should not evoke either anger or apathy.
We should pretend that it does not exist until it's so small that evolution can swallow it back into the earth—where it will finally die—with the graves of those who were once so presumptuous.
The producers of jonathots would humbly request a yearly donation for this inspirational opportunity