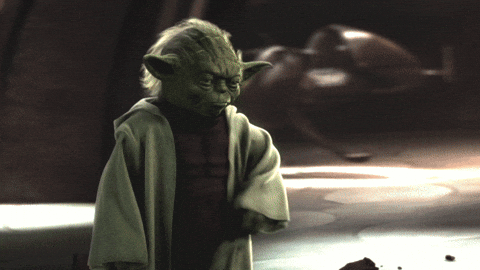 May the Force NOT Be with You
May you find a way to keep yourself out of situations where you feel forced to perform like a trick pony or forced to complete the inventory without any joy.
May you laugh at the idea of constantly being encompassed by an agenda, especially when finishing the task brings no sense of celebration.
May you wisely refrain from feeling forced to fight to defend yourself.
Realize that those who are supposedly out to get you usually end up getting themselves.
And certainly, stop feeling forced to pray, to fulfill some sort of pious quota with God, or forced to believe so those around you can confirm that you're part of the faithful.
Since working is the lot of those in the human family, find a reason to do it with humor and joy instead of being forced to climb out of your bed and trudge to the mines.
And most of all:
Do not allow yourself to be forced into a grownup world that's full of sneers, leers, tears and jeers.
My hope for you, each and every one, is:
MAY THE GOOD CHEER BE WITH YOU.
The producers of jonathots would humbly request a yearly donation for this inspirational opportunity